【May.12th】"Gaze into the fist of Dredd!"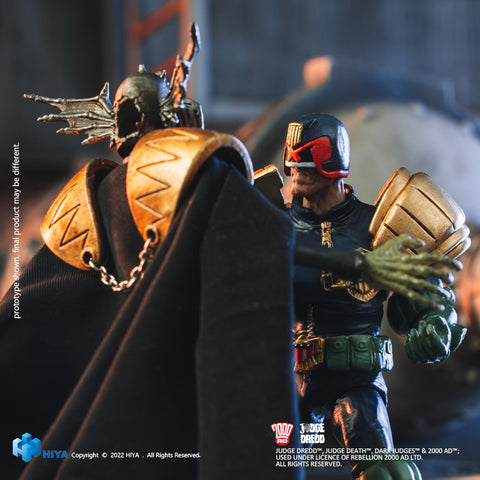 It's one of the most iconic panels in comic history – and now"Gaze into the fist of Dredd!" is being brought to life as an action figure set.
Judge Fear is the terror-inducing member of the Dark Judges, the alien superfiends from a dimension where all life has been declared a crime – and a single look behind the gothic windows of his helmet visor reveals his victim's worst fear, scaring them to death!
But in the 1981 Judge Dredd story 'Judge Death Lives', drawn by the legendary artist Brian Bolland, when Judge Fear invites Dredd to "Gaze into the face of Fear!" rather than succumb to terror Dredd instead smashes his fist straight through Fear's head and declares "Gaze into the fist of Dredd!".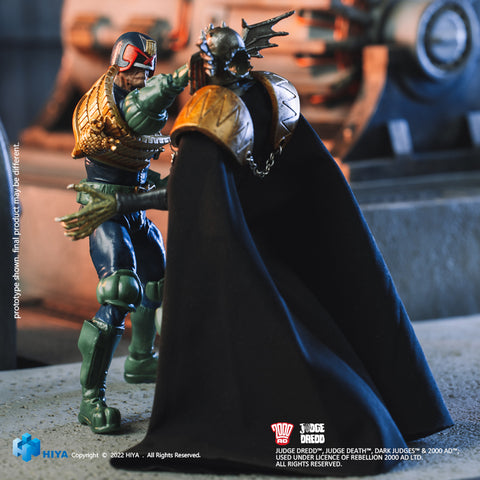 The Judge Fear figure comes with 13 points of articulation and Dredd with 16 points, plus shoulder and joint pads, and chains and badges of office. Judge Fear's helmet has been remodelled to allow you to set up the classic pose, with a fist-sized hole for Dredd to punch through!
The latest addition to the brand new range of fully-poseable 1/18 scale figures will come shipped in an attractive protective cardboard window box.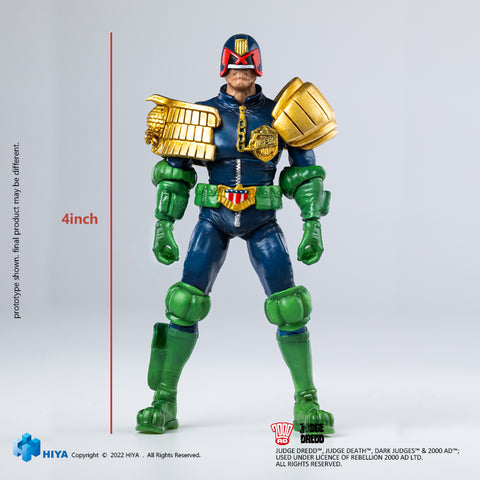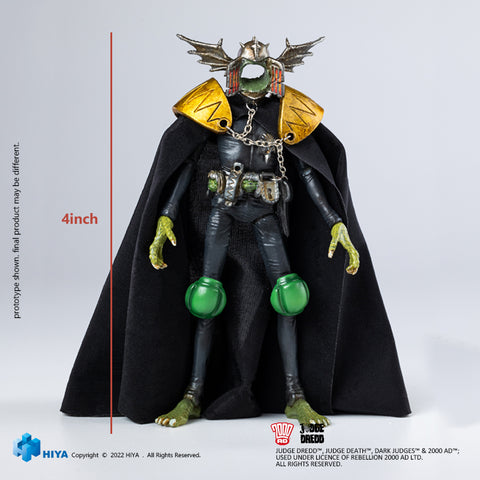 Price:$39.99
Release time:2023Q4
Share
Comments
0