【May.25th】Storm Shadow&Snake Eye will ship to you soon!
Hiya Toys EXQUISITE MINI series G.I. Joe Storm Shadow and Snake Eye action figures will ship to you soon!
In order to faithfully recreate the original character design of Storm Shadow, we have upgraded the details of the Storm Shadow action figure. You will notice the addition of the iconic tattoo pattern on his left arm. This tattoo design is based on the original concept and perfectly complements his image, showcasing his determination and fearless spirit.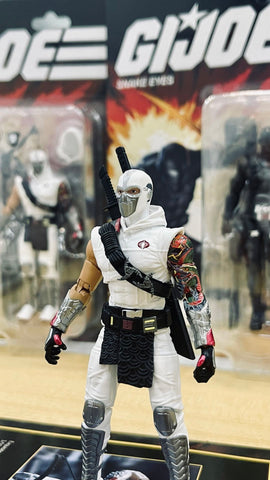 We sincerely hope that you appreciate this enhancement. This improvement goes beyond a mere upgrade to the Ghost action figure; it represents our unwavering pursuit of excellence in craftsmanship. We are committed to providing you with the best collecting experience, ensuring that each action figure is filled with intricate details and uniqueness.
Share
Comments
0