New EXQUISITE SUPER Series Luc Deveraux from Universal Soldier!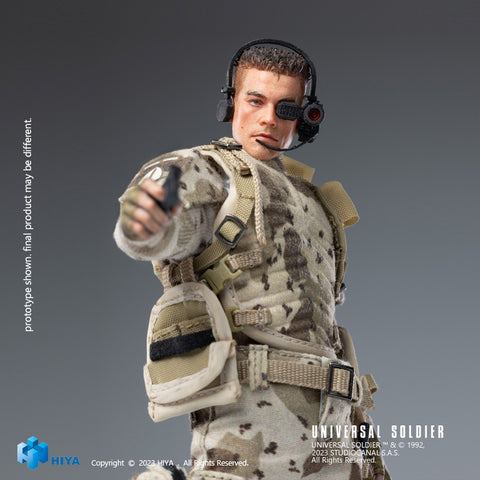 We are excited to announce New Product of EXQUISITE SUPER Series comes from 'Universal Soldier' – the 1/12 scale Luc Deveraux action figure pre-order details!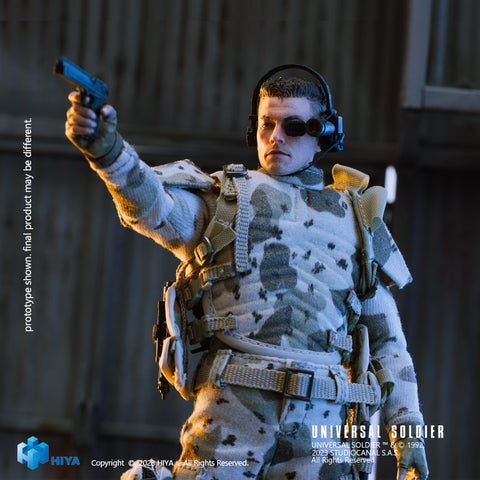 "Universal Soldier" (1992) depicts the Vietnam War period, where Andrew Scott undergoes a sudden and dramatic transformation, leading him to ruthlessly kill both his comrades and innocent local residents. Luc Devereux intervenes to prevent a confrontation, but tragically, both are fatally shot. Their bodies are secretly taken away to be resurrected through experiments as memory-deprived war machines.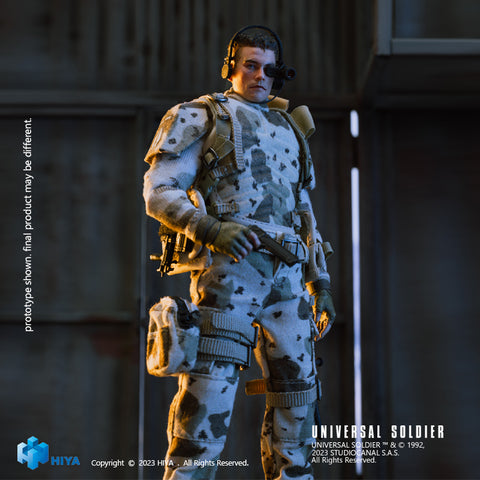 Luc gradually regains his memories after one mission. Simultaneously, a female journalist, Roberts, accidentally uncovers the secret of the universal soldier. Luc steps up to protect her, and they escape together. They must confront a life-and-death struggle from Andrew and other universal soldiers.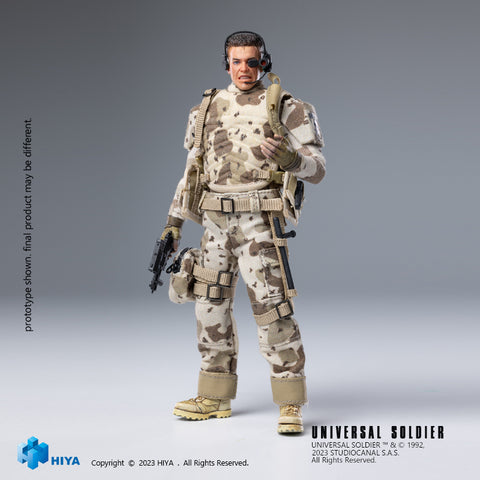 This brand-new Luc Devereux action figure stands at 160mm tall and faithfully reproduces his appearance from 'Universal Soldier' (1992). Luc is dressed in a camouflage combat suit with straps for gun holsters and grenade pouches. The combat suit and straps are made from real fabric, ensuring both articulation and aesthetic appeal.Accessories include MP5K SMG (detachable magazine), desert eagle pistol (detachable magazine), 2X grenades, communication headset, police baton, life meter. Additional 7x interchangeable hands and 2x interchangeable head sculpt ensure dynamic combat poses, echoing the film's intense scenes.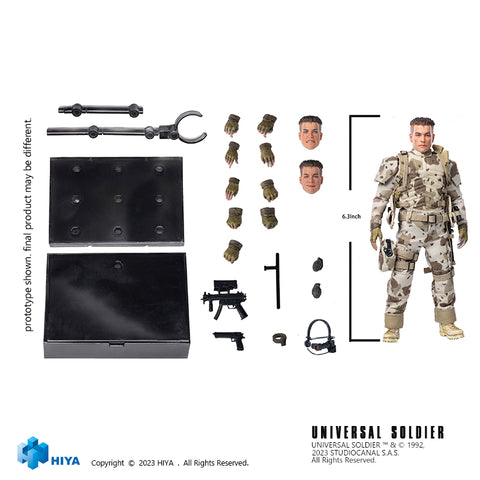 Share
Comments
0